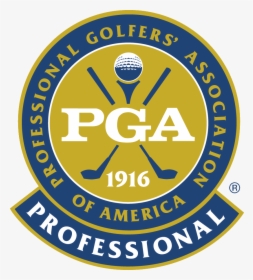 Professional golf instruction is available at Wisconsin River Golf Club with our PGA Teaching Professional Buck Welsh. Buck will provide one-on-one professional guidance in all areas of the game enabling you to enjoy yourself more on the golf course. For more information, feel free to contact Buck at 715-581-2646 or email welsgof@pcpros.net.
Individual Private Session
$40 (30 minute session) or $160 for a series of 5
$50 (45 minute session) or $200 for a series of 5
$65 (1 hour session) or $260 for a series of 5
Add additional person to a private lesson for $15 per session!
Analysis, correction and reinforcement of the positive aspects of your full swing or short game. Our instructor will guide you back to the correct path of a more reliable golf swing, thus a more enjoyable golf game. For the average golfer or the seasoned veteran who just needs help on only one aspect of their game.
Women's Group Lessons
Women's golf is a prime focus at the Wisconsin River Golf Club.  It is our goal to make the game enjoyable for women of all abilities.  We will work on the full golf swing, putting and chipping.  Each class has up to 6 women, which allows you to take the class with friends or meet some new ones.  We will focus on your ability and work on improving your game from there.  There is no experience required and if you need clubs, we will provide them at no cost.  Golf is a socially fun event and the Women's Lesson are based on having fun with the game.  If you are interested in more information please call Buck Welsh at (715)581-2646.  As soon as we have dates, they will be posted here or provide us your email address and you'll know the day they come out.
Junior Golf Programs
The Wisconsin River Golf Club offers one of the most extensive Junior Golf programs in the state.  Our programs help over 200 kids a year achieve their golf goals and learn how to enjoy the game for a lifetime.  We offer two different programs to cover all levels of junior golfers. No matter what level your child is, we have a program to help them improve.
Friday Junior Golf Program – The Friday program is designed to combine lesson-tee instruction with on-course instruction. Our goal is to create junior golfers that can play on the course and demonstrate an ability to continue to play the game for a lifetime.  The morning is split up between skills instruction and playing. 
Sunday Advanced Junior Program – The Sunday program is designed for the advanced junior golfer who is looking to play in tournaments or to play on the High School golf teams.  It is open to boys and girls age 12 and up.  We only take 20 juniors, which allows us to provide an intensive learning environment.  The evening is split between lesson-tee instruction and on-course instruction.  It is our goal to develop our Juniors into some of the best golfers in the state.
Group Lessons  
Instruction is given over a three or five week period in which the grip, stance, alignment and posture, iron play, woods, chipping and putting, and general course strategies and etiquette will be covered. Four to eight people will comprise the group. Put your own group together or contact the pro shop staff to be placed into a group. Each golfer will be taken at their own pace and instruction will be tailored to each golfers ability.  Each lesson will be 1 hour long.